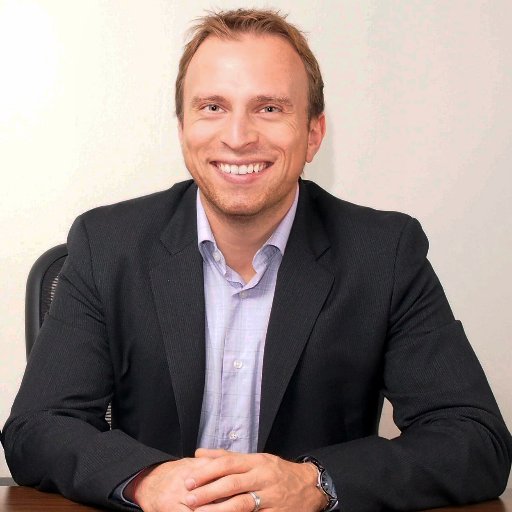 Award-Winning Serial Entrepreneur, Digital Influencer & Keynote Speaker. Founder & CEO of T35Hosting & SmartSites (2x Inc5000).
Hey guys! I'm Alex Melen, founder of various tech companies in the last 20 years. I helped pioneer the web hosting industry in the late 1990's with T35 Hosting and am currently doing the same for digital marketing with SmartSites.
SmartSites, is currently on the NJBIZ list of Top 250 Private Companies in NJ, has been featured numerous times in the INC5000 list of fastest growing companies in the US, and is on the Clutch Magazine list of Top Internet Marketing Companies & Top Social Media Agencies in New York City.
I have personally been featured in the Business Week's Top 25 Entrepreneurs Under 25, Bloomberg, Forbes, NPR and President Barack Obama's Entrepreneurship Initiative. I have also been cited as an expert on Website Development by Clutch, NamesCon & DialogTech and on Cryptocurrency by Fortune, Yahoo! Finance, Bitsonline & Finance Magnates.
In the last 2 years, I have also been a keynote/featured speaker at HostingCon Europe, HostingCon Global, DomainingEurope, NameSummit, DigitalDealer, Google, NamesCon and more.
Connect with me on LinkedIn, Twitter and Facebook!
Questions and Answers with Alex Melen
Q) How did you get your start as an influencer and how did you decide on an industry focus?
In the last year or two, I started sharing my learnings from my past failures and successes. That helped me get started and I still spend my free time sharing my suggestions and learnings – both on my social media accounts and in-person at my keynotes, etc..
Q) How do you distinguish your platform influencer in when compared to many others – there is a sudden rise in influencer marketing platforms?
We don't have our own platform for this. But generally speaking, there are more and more platforms coming out now – some that we actually work with in terms of development and marketing. As in any industry, you have to try to differentiate – maybe on industry/category, type of influencer, pricing, etc.. Think of what your unique value add is.
Q) How has your life changed since becoming a digital influencer?
I now spend my days driving lambo's and flying private jets. Just kidding, it hasn't changed much.
Q) What's most important to you when pursuing brand partnerships?
Tough to say, I haven't done any brand partnerships yet. I'll let you know if that changes though!
Q) What do you feel is most important to digital community?
Transparency & trust. It's what's been missing from many of the services digital agencies and guru's are offering.
Q) Do you have any tips on to increase follower engagement (likes, comments, reposts) as a digital influencer? 
Overall, user engagement has declined on most platforms in the last few years. Still, if you engage with others, that would encourage them to also engage with you.
Q) What are some of the best habits you have picked up in your personal life, that isn't considered work but helped improve productivity regardless? 
I think the biggest habit to increase productivity is organization. Luckily, my personality tends itself to that. But for anyone struggling with productivity I would definitely recommend evaluating the organization of their tasks, assignments, schedule, etc..
Q) How do you define success? What makes a person successful in life?
Ahh, another philosophical question! I think everyone has their own micro and macros successes that are aligned with their micro and macro goals. What makes someone successful in life is different from person to person – based on their personal goals. For example, just because someone makes a certain amount of money doesn't make them necessarily successful if that wasn't their personal goal.
Q) What is the biggest compliment you have ever received and who gave it yo you?
The biggest compliment has been the consistent 5* reviews for SmartSites. It shows me that we are actually delivering value to our clients.
Q) Who are some of your heroes, the people that you look up to the most and why?
To be honest, I haven't focused too much on "heroes". I just try to do my own thing and be successful in my day to day. Not to say I don't admire people like Elon Musk, Bill Gates, etc.. for what they have created, but I don't focus on others too much.
Q) According to you, how do people learn the best lessons in life, from successes or from failures?
Failures – 100%."Success is stumbling from failure to failure with no loss of enthusiasm"– Winston Churchill
Q) Are you based in New Jersey or do you conduct your businesses from another city? What is your favorite place on earth?
SmartSites is based in Paramus, NJ. Although we're a national brand, we love having the ability to meet our local clients face to face and I think it's a huge advantage over many other agencies who operate without an office or remotely. For your follow up question – I'm also an avid traveler. It's hard to pinpoint a "favorite" place though. My most memorable trips have been to places that instill a culture shock – like northern Brazil or south-east Asia.
Q) Do you do your PR yourself or have someone dedicated to the task? At what point would you recommend for entrepreneurs to get the service of a professional PR?
PR for themselves (ie: their personal brand) or for their startups? In both cases we don't do much paid PR. Instead, we get a lot from "earned" PR, like testimonials, word of mouth, etc.. That being said, there are definitely startups who greatly benefit from PR (ie: new products/inventions, etc..). It just doesn't lend itself as well to the service industry.
Q) How did you start working in the technology field? Was that something that always interested you? Did you have a 9-5 job at some point and if so how did you decide to drop it?
I'm actually a rare hybrid case here. I graduated from Babson (a school focused on entrepreneurship) but took a corporate job after graduating. At the same time, I've been running a business since I was 13 years old (T35 Hosting), so I kept that going throughout my several years of corporate jobs. in 2011, I made the final decision to focus completely on my entrepreneurial endeavors and I have not looked back. I know not everyone is this way, but I always felt like I was an entrepreneur – from as far back as I can remember, I always wanted to create something new that would help the digital world.
Q) In the beginning of your career, did you had a mentor or someone that guided you to the path you currently are walking?
Great question. I did not, but it's something I recommend to other people these days. I think there are plenty of mentors out there that are ready and willing to help and it's an invaluable asset to have someone give you feedback; especially someone who has gone through something similar themselves.
Q) What is the work philosophy of your companies and your staff? Which are the core values you expect they must have?
The philosophy of our companies has always been to help our clients succeed. Heck, that's been the slogan for T35 Hosting for almost 20 years now! For the staff – when hiring – we look for someone who's excited to be working in this space. Someone who gets up in the morning and can't wait to come into work to help build digital campaigns, websites, etc.. to help other small businesses succeed online. If it's not your passion, your work will show it and you won't stay long, so we always want to make sure that what we do as a company is good for the individual.
Q) What are the misconceptions about web development you see most often amongst your clients? What about SEO?
Web development? The typical one is that it should cost less. People are conditioned by the WIX commercials that they could spend a $100 and get a website online. That's true to some extent, but you obviously get what you pay for. SEO? This one has changed over the years. 15 years back – SEO was considered dirty word. Big companies didn't want to be associated it in anyway – and it actually created the birth of the small SEO agencies that big companies could scape-goat if they needed to. These days it's a little bit different. SEO is proven, and most big companies have SEO strategists or entire departments. However, the issue these days is that many consider SEO to be "dead". And what I mean by that is that you can't spend a few weeks doing SEO now and get instant results. You have to work on your content, you have to work on your site structure, etc.. Maybe that's a good thing – after all, the whole point of SEO is for Google to reward well-structured authoritative sites with quality unique content.
Q) What are your some of your interests and hobbies? What do you like to do when you are not working?
We're in the process of re-designing our site to make it even better, so this page will only improve, but check this out: www.smartsites.com/company/alex-melenWe have a similar page for all of our employees.
Q) Does speaking on those events get you business or you do it more for the fun?
Great question. In theory it should get us business, but in reality it hasn't gotten much. Still there is definitely some value for the brand awareness that we build from these events and the thought leadership we can pursue and show clients by doing them. I've only been doing public speaking for about 2 years and am far from a natural at it, so I'd assume the value from the events should only increase (as well as the perosnal value of becoming a better public speaker) :).
Q) As a digital marketing expert, what do you think it's the most important element of a good digital marketing plan?
KPI's. I've seen way too many marketing plans without a measurable and attainable goal.
Q) Your company, T35 Hosting, is still offering services. What do you think has been the formula to keep yourselves in the business after more than 20 years?
Hosting has been a tricky industry. As I'm sure many others have said before – The key is to be flexible and adapt. For example with free hosting no longer being profitable, we had to ignore the nostalgia of being one of the last original free web hosts, and just make a business decisions that was best for the business and the majority of the clients.
Q) How do you define yourself? How do you think people perceives you?
Still working on that 🙂 Doing the public speaking events and working on my own brand has definitely helped me think about this topic though.
Q) What is happiness for you? How do you define it? Do you consider yourself a happy individual?
That's more of a philosophical question. Generally speaking, I think people are happy when they are achieving their goals. I'm certainly doing the best to achieve mine 🙂
Q) What legacy or impact would you like to leave in the world? Do you think about that often?
Being on the younger side, I haven't thought about it too often. But as always, I really want to make an impact on the digital world. T35 Free Hosting was built out of the idea that everyone should be able to create something on the internet that they can share all over the world. These days, we help business's establish themselves on the internet and be found. Not really legacy material yet, but I'm working on it!
Q) How do you feel about the need for regulation on cryptocurrencies? Have you personally advised any or invested in any?
I do personally advise and invest in cryptocurrency. I post extensively about it on my twitter account: @amelen. Generally speaking, regulation isn't bad (especially in the ICO space) and will lead to more adoption and huge inflow of funds.
Q) Can you share some of the milestones your companies have reached? The ones that make you the proudest?
We establish milestones on quarterly and yearly basis. It's usually a mix of growth, company satisfaction, and employee satisfaction.
Q) What does it feel to be a a pioneer in the web hosting industry? What is the mistake most people make when picking their hosting provider?
It's bittersweet. Looking back on it, I had a lot of missed opportunities. I've always believed in the digital space, but I let too many people convince me otherwise. These days, picking a web host is like buying gasoline. Is Exxon better than BP? In the end, most of the major players are owned by the same company and are all pretty similar. At the end of the day, I recommend clients go with a company who offers them the best support and best understands their needs.
Q) As the founder of many companies, what are your biggest responsibilities and duties towards your employees, your clients?.
My biggest responsibility is to my employees. My job is to help them succeed in their job, which in turn help our client's succeed.
Q) Did services like Wix and squarespace affect negatively web developers since it is much easier for people with no programming knowledge to develop their own sites?
Yes and no. It definitely created a mindset that you can spend $100 and get a website. However, I think it has its place. Anyone who doesn't have the budget, is too small or too early in the startup phase definitely should have an option to build a relatively cheap website. However, professional custom designed websites will still have their place in the food chain. You're not going to see Walmart.com switch to WIX for example.
Q) How has social media impacted business models all around the world? Does the positive compensate for the negative?
I'm a strong believer in social media and the good it can give. Yes, it has it's negatives, but I think the positives outway the negatives in this case.
Q) What would you say is the biggest development in the domain names field? What will you be covering on NamesCon?
In the recent years, the addition of new TLD's is definitely the biggest development. At NamesCon, I'll be covering the value you can bring to your domains while also generating revenue from them. Here is the speech from NamesCon Global. The EU version coming up next month will be similar but improved 🙂
Q) Which failure have you learned from the most so far? Do you easily take advice or you would rather try for yourself?
I think entrepreneurship is a fine line of trial & error and getting feedback/advice. I can't recall one monumental failure, but I've certainly had tons of smaller ones along the way that brought me to where I am today.
Q) How do you balance your work with your life? As an entrepreneur, do you struggle to have time just for yourself? Do you ever turn your phone off?
Great question! This is probably the biggest issue that small business owners and entrepreneurs deal with. I've honestly haven't been great at "turning the phone off", but I'm definitely putting a bigger effort into creating a work-life balance in recent months/years – especially with 2 small kiddos at home.
Q) How did your company, Smart Cities, became one of the top innovators in key SEO organizations and publications?
SmartSites you mean? I don't know if we're necessarily a top innovator in SEO publications, but we certainly do our best at providing a quality product that helps our clients succeed online.
Q) What is the greatest accomplishment of your life? What do you aim to be the next?
My latest goal was to get into public speaking. And while I'm far from being a pro at it, it definitely met my goal of forcing myself to actually do them 🙂
Q) How big are the teams working in your companies nowadays? How many people do you employ?
A little bit over 70 people as of May 2018.
Q) You are a keynote/featured speaker. Do you find it hard to speak in front of hundreds or does it come easy for you?
It does not come easy for me and I'm far from a natural speaking. In fact, I successfully avoided public speaking in both high school and college. However, I think it's an important skill to have and I hope to get better at it as I keep doing it. Practice makes perfect!
Q) What are the newest trends on website development?
Mobile-first is becoming Mobile-only. At the same time, the user experience needs to be consistent on every platform, device, etc.. Everything needs to load fast, yet be visually aesthetic and action focused.
And of course, some good ol' sayings are still true. With a website design clients still ask for 3 things: for it to be amazing, be done fast, and be cheap. Unfortunately, you can only pick 1 of those 3 things.
Q) What qualities set apart your companies from the competition?
We take a very personal approach – we go above and beyond to make sure our clients succeed. Google SmartSites reviews to see what people have to say 🙂
Q) How do you foresee the future of Digital Marketing? How will it evolve?
If only we had a magic ball! I think for the short-term things won't change that much. If you're providing a quality service and bring value to your clients, nothing will change for you. What I do see is that measurement is becoming a lot more important. Gone are the days of blindly running PPC campaign with your client guessing that you brought them more calls.
Q) What do you think about cryptocurrencies? Are these just a fad or are they really going to revolutionize the way we do business in the near future?
Cryptocurrency, to me, feels like the internet did back in the mid-1990's. The more people that didn't believe in it, the better it did. Having said that, I expect many cryptocurrency's to be gone in a year or 2. Right now it's like the wild-wild-west. However, blockchain as a technology will revolutionize almost everything we do and blockchain-based currencies will start paying a bigger and bigger role in e-commerce. There are still a lot of kinks to work out, of course, think of 2018 for crypto as 1995 was for the web. Yahoo was still convinced that a web directory was a better way to go than a search engine. It would take an average of 3-6 months to buy a domain and setup a website. And you spent hours waiting for mp2's & mp3's to slowly download.
Q) How has been your experience as a Digital Influencer? Is it the same as being a social media influencer? If not, what are the differences?
It's hard to make a distinction between the two. Social Media influencers are usually in a specific category: fashion, technology, etc.. I think digital is just a category.
Original Source:
https://foundersama.amafeed.com/award-winning-serial-entrepreneur-digital-influencer-keynote-speaker-ask-me-500592